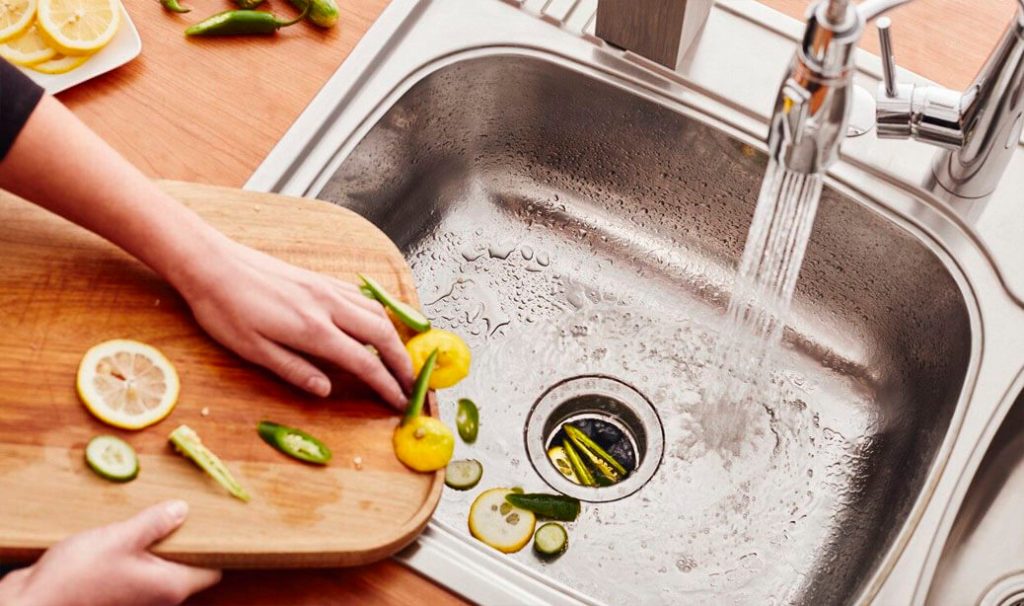 How Does a Garbage Disposal Work?
No sooner has your garbage disposal got broken than you realize there are no other appliances with the same efficiency and functions. Before you check out waste disposal Houston outlets offer, it's better to get a consultation on how to make the best choice. Wet Plumbing Houston Company offers a brief guide for you.
Garbage disposal is the first aid that leaves your kitchen fresher. This electrical machine, connected to a kitchen sink, remains unnoticed while it works effortlessly, cutting up smelly food remains and flowing them easily through the pipes. It is great in preventing drain clogs produced by food bits gone down into the drain. Just turn on the kitchen sink disposal to dislodge everything with ease by running cold water in the sink.
Take All Advantages of Garbage Disposal
If you are a homeowner, restaurant owner, housewife, foodie, or just a busy person, you'll appreciate garbage disposal as the smartest solution for your kitchen routine. Installing the best garbage disposal will grant you with the additional benefits, for instance:
Time Saver: No need to collect and take out the garbage and clean the sink, garbage disposal makes the processes faster. You have more free time after finishing a meal.
Trash-shredder: One more useful feature is to leave room in the trash compactor for other items by eliminating food wastes. It reduces the amount of household work with fewer things to throw out.
Kitchen Deodorizer: Garbage disposal allows getting rid of the unpleasant smell as food waste won't decay in an indoor trash can. No need to call on plumbers to find the source of bad smells – there won't be any.
Pipe Leakage Safeguard: The motor grinds up food scraps, making lesser pressure on drainage pipes. The disposal unit improves drainage and protects your pipes avoiding a clog, leak, or burst pipe.
Money Saver: With garbage disposal problems are less frequent, so the need for costly services of plumbing service is rare. You save cash avoiding buying trash bags and other supplies as well.
Long Liver: Buying quality garbage disposal means it would last for a decade or even more. You can prevent clogs and disposal jams issues appropriately using a garbage disposal.
Environmental Watchdog: It is environment-friendly because of reducing the amount and the frequency of waste that goes into landfills. That means it cuts down greenhouse gases of garbage trucks with less methane produced.
A Century of Garbage Disposal Popularity
Garbage disposal is a simple-to-use and convenient appliance that often comes with modern homes. Nothing has changed seriously for it either in design or in high demand since the year of its invention, 1927. The idea of plates, cleaned off directly into the sink instead of the trash can has become popular. So, it is no more than fitting that garbage disposal is in wide use, being a streamlined path for more than 50% of American families.
How to Install Garbage Disposal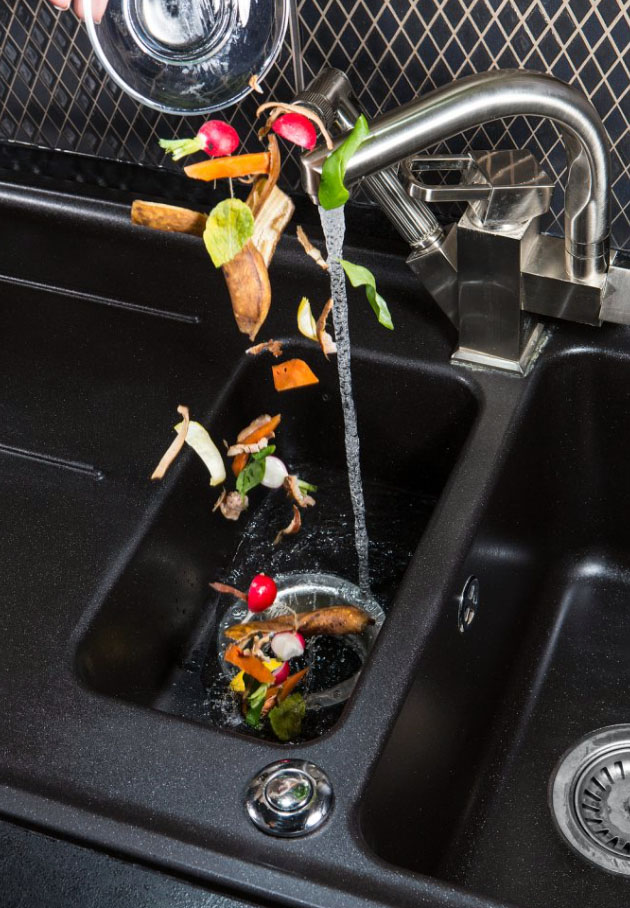 If you still have no garbage disposal unit installed, any plumber would highly recommend doing it as it is the most effective way to deal with common kitchen waste. Select the model for garbage disposal replacement or installation from a wide range of:
Continuous-feed units, which allow throwing things in and grinding up old wastes;
Batch-feed units, with a stopper to get closed before the blades activation for safety.
Helpful Tips How to Make Right Choice
Here are some tips that will add to your convenience in utilizing the new garbage disposal:
Pay attention to an auto-reverse mode availability to unclog garbage disposal with ease.
The higher horsepower of the motor is, the harder waste it can cut up.
Getting a model with a quick-mount neck will speed the installation process.
Use safety covers to prevent accidental activation before the device is closed.
If your household is supplied with a septic system, use a specifically designed model.
Higher-priced units are quieter and supplied with longer warranties.
Quick Guide to Install Garbage Disposal
The process of installing garbage disposal isn't difficult if you get ready for it with proper tools (channel-type pliers, screwdrivers, hammer) and materials (new unit, plumber's putty, plug-in power cord and strain relief fitting, wire nuts, drain pipe extension pieces). Follow our instructions to have your disposal working in no time.
Turn off the electricity and disconnect the drain tube.
Loosen the fastening hardware in case you need to remove the old disposal unit.
Remove the discharge hose of a dishwasher if any, then remove garbage disposal.
Determine if you need a new drain assembly.
Take apart then reassemble the mounting assembly.
Install the new discharge elbow.
Knock out the dishwasher discharge plug, if any.
Connect your garbage disposal to the mounting assembly.
Connect the discharge elbow to the piping.
Attach the dishwasher discharge hose, if any.
Check for leaks and proper operation on an ongoing basis.
Garbage Disposal Not Working? Hire Wet Plumbing Houston Company!
If you are not sure about wiring and plumbing skills, let the professionals do all work. Our plumbing service staff is experienced in garbage disposal repair and replacement, which is an additional benefit of owning one.
You can get a great recommendation on those models that we know are top of the line both in value and function. Wet Plumbing technicians will eagerly suggest the garbage disposal to fit smaller or larger space under your sink in case you need to replace it.
How to unclog garbage disposal?
Our plumbers will fix any garbage disposal leaking and give tips on the best garbage disposal cleaner to avoid unwanted clogs. Affordable Installation & Maintenance services from Wet Plumbing Houston Company allow you to cut down the expenses on:
Garbage disposal cleaning;
Repairing waste disposal;
Garbage disposal replacement;
Removing garbage disposal.
Rely on Wet Plumbing Houston Company for any issues of garbage disposal troubleshooting. We'll treat your waste disposal with care to ensure a long useful life, knowing everything about disposal unit types, motor sizes, and plumbing!